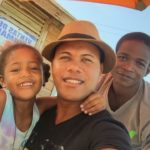 My name is Jorge Luís Féliz. I am 32 years old and I was born and raised in the Ciénaga de Barahona in the south-west of the Dominican Republic, about 20 kilometers from the Larimar mine and 40 kilometers from Barahona.
When I was 23, I had to suddenly drop out of college and decided to take technical craft courses.
Apart from the coconut and wire crafts, I learned how to work the Larimar stone and the jewelry associated with Larimar.
Later, I was able to do a complete lapidary course and an advanced jewelry course..
Throughout my training, I learned to carve stone in various workshops in the communities of La Ciénaga de Barahona and Bahoruco.
At the same time I started selling my own productions on a wooden table near the Los Patos river. Soon, I was able to set up a small stand near the beach.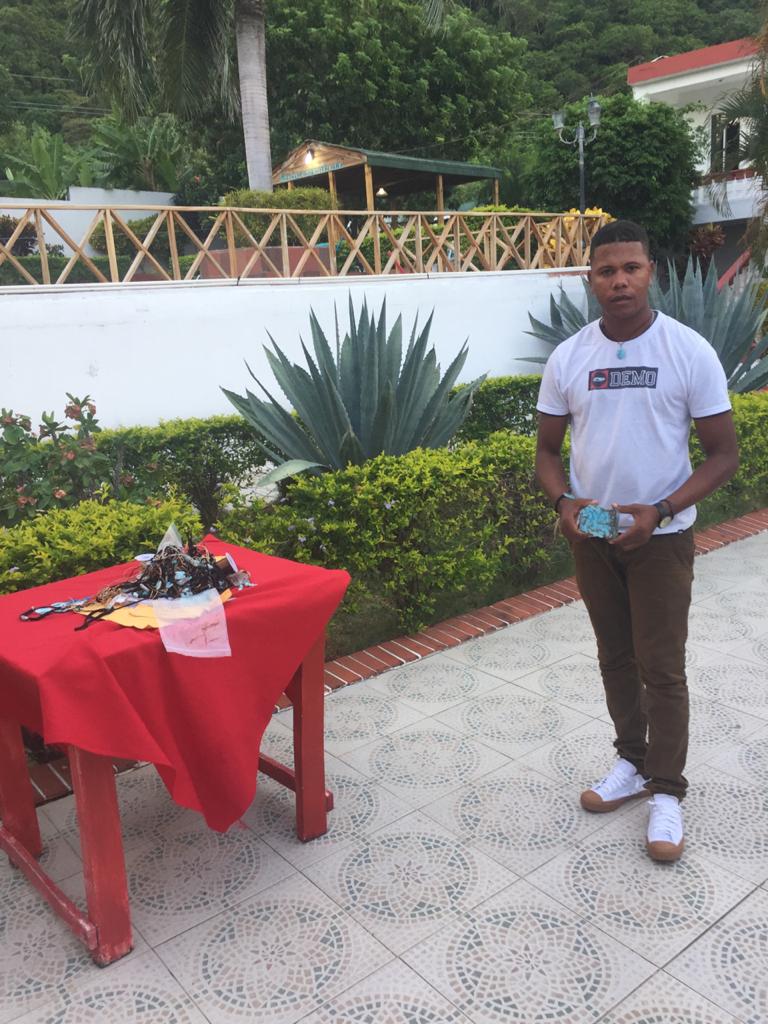 At that time I made the garments (jewelry and fantasies) in a small workshop that I had set up in my house. After 2 years I was able to have a larger workshop between Ojeda and Los Patos, to finally move back to La Ciénaga where I could build an even more comfortable workshop.
Today I am set again in Los Patos with a workshop that includes 2 positions: a carver that I trained and a driller who does the finishes.
Passionate about Larimar and contact with people, very soon I began to sell my productions in the community of Los Patos, where I had a greater opportunity to contact tourists and small hotels.
Today, my workshop and showroom are located just minutes from downtown Los Patos.
It is a charming place surrounded by countryside, palm trees, beautiful views of the beach and the Caribbean Sea that invite you to peace.
The public can visit us to discover how the stone is worked and acquire the Larimar in raw form, carved or mounted in quality jewelry.
I love socializing with people and I like to present my work, which I do with passion.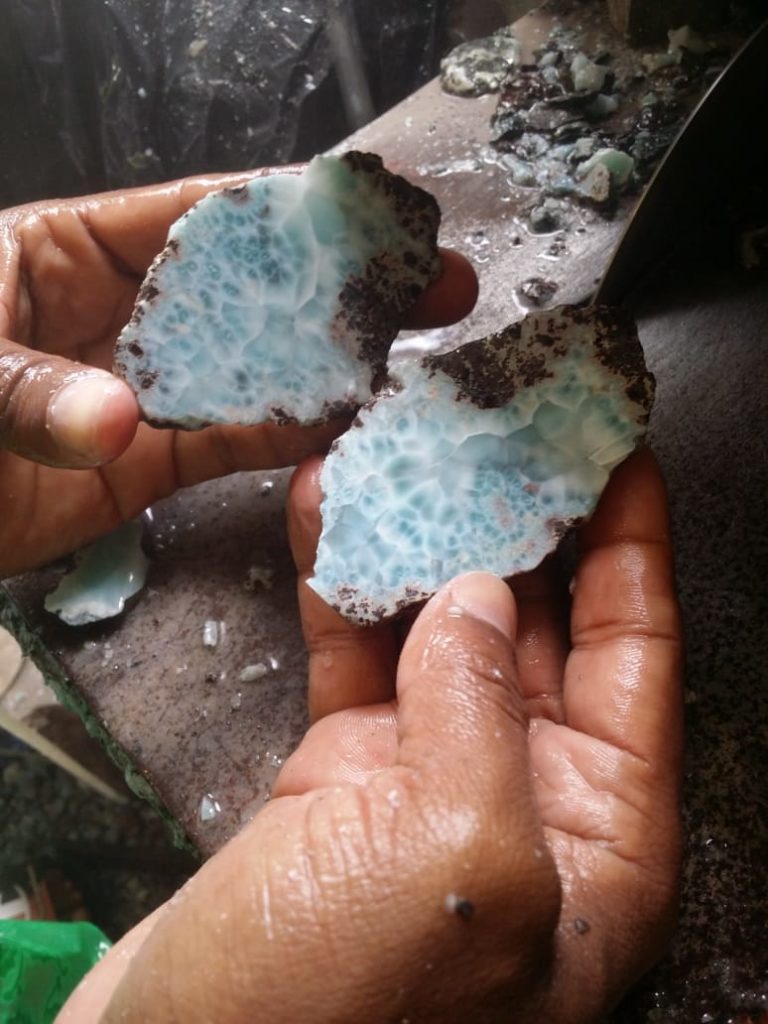 I am in love with Larimar stone because of the variety of its colors and the properties it has.
It is a rare, unique stone and I am very proud that it is found only in my country.
Larimar is said to bring luck and encourage the positive energy one needs from day to day.
I myself have my talismans and I always bring a Larimar stone to my contact to bring me luck!
I speak a little English and French.
The Dominican-Larimar workshop and showroom can be visited every day from 8 AM to 6 PM.
You will be able to see how we work the Larimar and buy our productions live.
---